EETAMAX is a manufacturer and supplier of high performance industrial lights and lighting control solutions. With over two decades of experience in the lighting industry we offer most energy efficient lighting solutions with high efficacy.

We make 300+ products for a wide range of industrial and infrastructural applications. We extend our expertise to provide connected lighting control solutions based on DALI, RF, and other IOT technologies.
Eetamax
Sales Presence Across India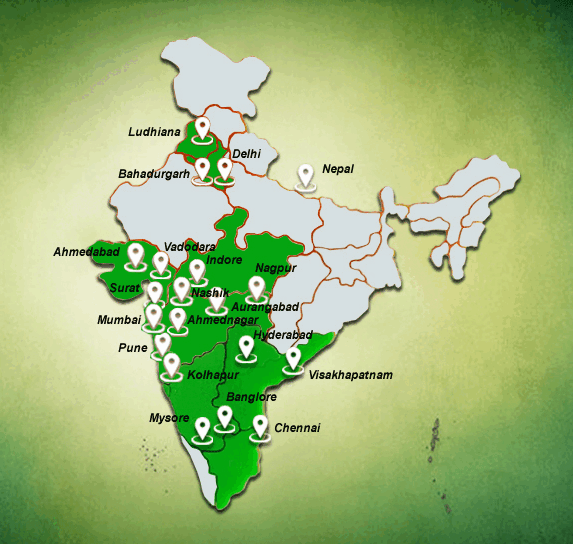 Unique Features of
'Eetamax'
Substantial Energy Saving 40 – 80 %
Improved Light Quality – Increased Employee Morale.
Dramatically Reduced Maintenance Cost.
No Warm Up / Restrike Time.
Longer Life Is @50000 Hrs. Better Lumen Maintenance
Reduces KVA Demand, Eliminating The Cost Of Adding More Power To The
Utility When Installing New Equipment.
No Colour Shift.